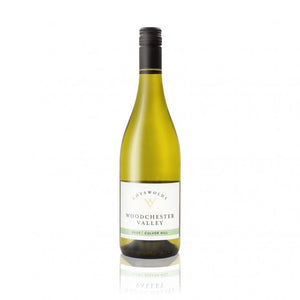 Woodchester Valley Vineyard's Culver Hill is a deliciously crisp and refreshing white wine, named after the vineyard's picturesque Culver Hill site in the Cotswolds, Gloucestershire. Made from a blend of Bacchus, Seyval Blanc, and Madeleine Angevine grapes, this wine is a true reflection of the vineyard's commitment to quality and sustainability.
The wine's delicate floral and citrus notes, combined with its zesty acidity, make it the perfect accompaniment to seafood, salads, and other light dishes. The wine is also great for sipping on a sunny afternoon, while taking in the stunning views of the surrounding countryside.
Woodchester Valley Vineyard's Culver Hill is made using traditional winemaking methods and sustainable farming practices, ensuring that each bottle of wine is of the highest quality and reflects the vineyard's dedication to sustainability.
Visitors to the vineyard can taste and purchase Culver Hill wine in the vineyard's shop, along with other Woodchester Valley wines, as well as locally sourced products like artisan cheeses, chutneys, and more.
Experience the taste of Woodchester Valley Vineyard's Culver Hill wine and enjoy the stunning scenery of the Cotswolds, all in one visit to this wonderful vineyard.