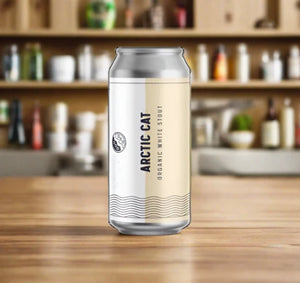 Founded in 2006, Stroud Brewery began as a passion project for our adventurous and environmentally conscious founder, Greg Pilley. A true beer enthusiast, Greg's mission was straightforward: to craft exceptional-tasting beers for the local community while embodying the positive change he envisioned in the business world.
Fast forward to today, and Stroud Brewery stands as a flourishing enterprise. Our tap room, now a beloved local landmark in Stroud, has evolved into a vibrant social hub. We take pride in producing not only great-tasting but also ethical and organic beers. At Stroud Brewery, we don't just brew beverages; we create inviting and enjoyable spaces for our community to come together.
Introducing Stroud Brewery's new Pale Stout, a full-flavored brew with a delightful blend of chocolate and coffee. This warm and rich beer combines the traditional stout character with the easy-drinking nature of a pale ale. Departing from the usual dark roasted malts, our Pale Stout shines the spotlight on the enticing flavors of chocolate, coffee, and vanilla.
Bid farewell to bitterness as this sweet white stout captivates your taste buds. It's a beer crafted for everyone to enjoy!
Ingredients: Water, Organic Barley Malt, Organic Wheat Malt, Organic Oats, Organic Hops, Organic Coffee, Organic Cacao, Yeast
Allergens: Contains gluten from highlighted sources.
Vegan and vegetarian-friendly.