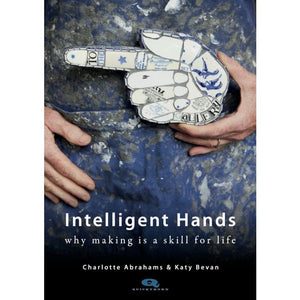 Engaging in crafting and manual work holds numerous advantages for our well-being. It enhances our cognitive development, sharpens our mental acuity, and can even contribute positively to our mental health. While we instinctively recognize these benefits, recent times have witnessed a decline in hands-on and creative education within schools, with a 60% drop in the number of young individuals pursuing art and design GCSE courses over the past 12 years. Moreover, higher education has shifted its focus from practical learning to theoretical models.
This decline has had a discernible impact on the craft industry. Many young people graduate without the knowledge that careers based on craftsmanship are even viable options. Those with craft-based degrees often lack essential hand skills, necessitating extensive training by their employers.
The consequences of this decline extend to wider society as well. Incidents of disruptive behavior in schools have reached unprecedented levels, with referral units for students excluded from mainstream education warning that they have reached their capacity. As we rapidly advance into the fourth industrial revolution, we run the risk of losing the unique craft skills that define us as humans. Tristram Hunt, Director of the Victoria & Albert Museum, emphasized in a recent piece for the Observer that "the digital age calls for more, not less, creativity in schools and families. It is through play and imagination that we can transcend the influence of automation." ('Move over, stuffed teddies. Museums today need more to stimulate young minds,' June 24, 2023).
The book "Intelligent Hands: Why Making is a Skill for Life" explores the cognitive benefits of craftsmanship in lifelong learning. It compiles existing research and information into an accessible format, making a compelling case for the value of manual work.
The authors are on a mission to enlighten those unfamiliar with these concepts and to persuade skeptics who dismiss craft as merely a pleasant hobby or consider hands-on activities as the domain of those lacking intellectual abilities. For those already convinced, the book provides valuable material for funding proposals, inspiration for those shaping school curricula, and further reading for specialized interests.
The book is divided into three sections, interwoven with the personal stories of ten artisans. It delves into the historical separation of physical labor from academic pursuits, our disconnection from the materials that surround us, and the pivotal role that crafts and creativity play in education, catering to not only those in lower academic streams but everyone.