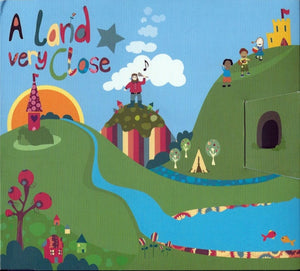 Ceilidh-Jo Rowe started recording her wonderful children's songs when she realised how much music helped her keep playful and connect with her child during challenging times.

Ceilidh-Jo Rowe believes music can cheer, soothe, invigorate, inspire and educate… most of all it's a vibe changer!
"A collection of children's folk songs from around the world"
A Land Very Close is a place of fun, magic, interaction and imagination for all children and their families. It's easily accessible to all - simply through an engagement with music*
The project has evolved through many years of work by music leader Ceilidh-Jo Rowe into the therapeutic possibilities of music and how it can build self-confidence, help with speech development and provide families with wholesome, non-screen based fun for many years!